High performance and beautiful from on the outside. Intelligent electronics on the inside. With Infiniti Station, you get our most powerful, productive countertop POS system. It's designed from the ground up to be the pillar of your business.
Revolutionary POS Connectivity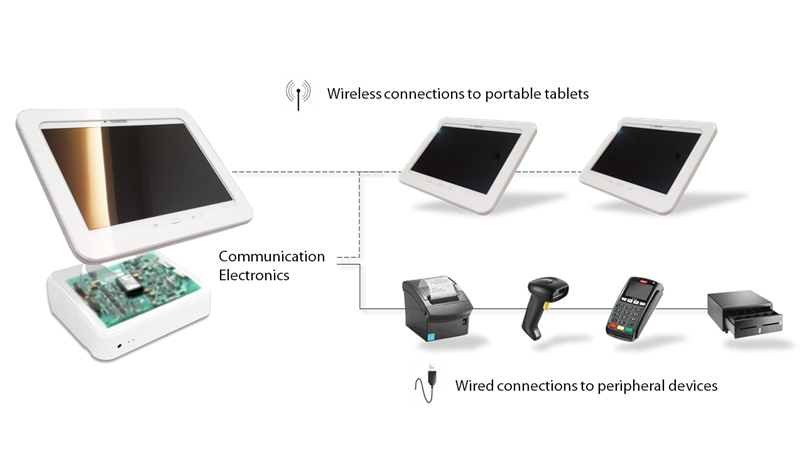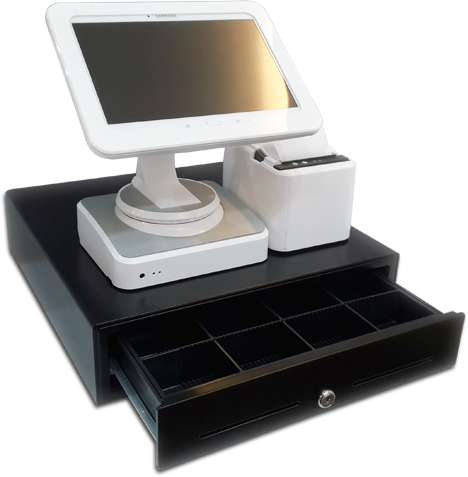 Small Footprint, Big Functionality
Designed to be clean and space-saving, the Infiniti Station can be easily placed on the cash drawer along with other peripheral devices.
Supports wide range of POS peripherals, including thermal printer, barcode scanner, PINpad terminal, cash box, etc.
Single Station Multiple Devices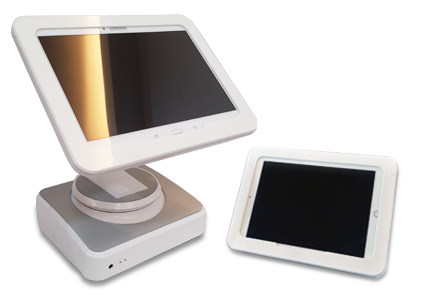 Supports Multiple Tablets
Suitable for small to medium merchants or restaurants that requires portability.
Cross Platform Compatibility
Compatible with iOS, Android and Windows tablets.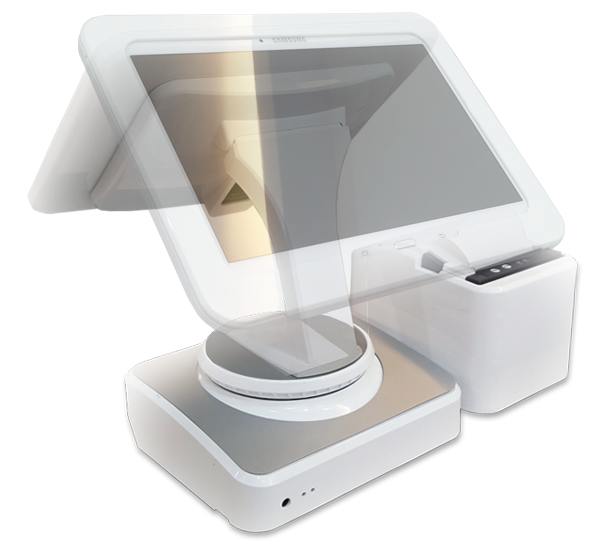 180 degree swivel in both directions to face either the operator or customer.
Soft self-locking mechanism
Tablet can be adjusted to desired viewing angles.
Tilt angle: 15°-75°
Portability thru Wi-Fi Connectivity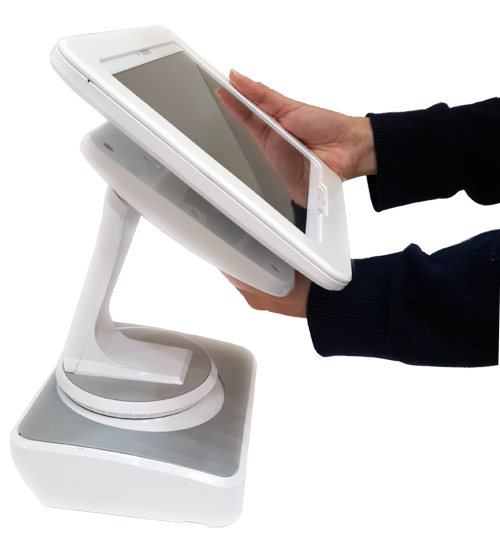 Southco latch mechanism that allows the tablet cradle to be detach from the station. While detached, tablet maintain communication to the station wirelessly. Tablet charging resumes when the cradle is placed on the station.
Wi-Fi Connectivity to Peripherals
Wired peripherals connected to the station communicates to single or multiple tablets wirelessly. 
Modular High Speed Thermal Printer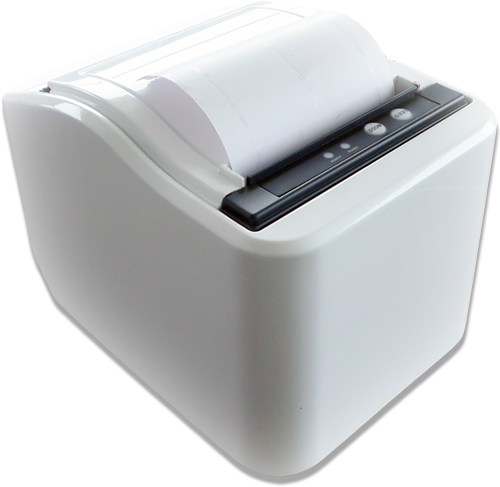 Printing Speed: 170mm/s
Resolution: 203dpi,8dots/mm
Paper Roll Paper Type: 80mm Thermal Paper
Operating Temperature: 0 ~ 50℃
Auto cutter: Yes
Paper Supply Method: Easy Paper Loading
Color

Glossy white with aluminium brush finishes

Materials

Metal skeleton interior
Molded plastic exterior
Dimensions
(Including printer)
Height: 300.0 mm
Width: 360.0 mm
Depth: 165.0mm

Supported tablets

iPad Mini
Samsung Galaxy Tab

Comm. Ports

4x USB
1x RS232
1x Ethernet
1x DC Jack (internally powered thermal printer)

Mounting Options

Drill mount
Adhensive mount

Weight

2.5kg

Power Supply

24V 4A, single power cable to mains
Get in touch with us today